Freight Forwarder

Montreal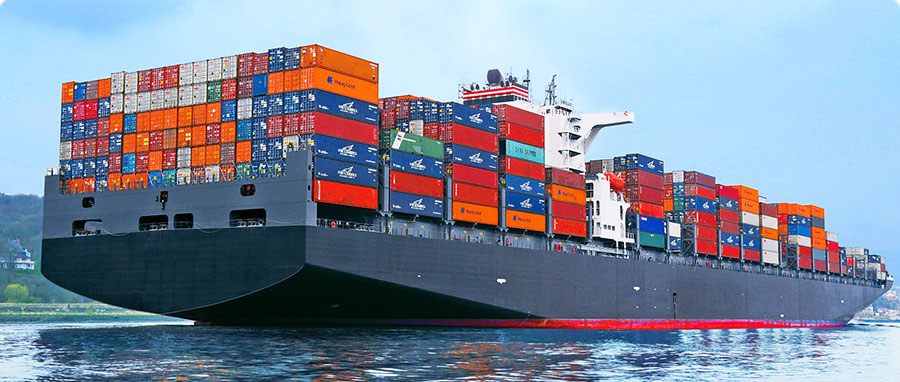 Freight Forwarding Services
Freight forwarders take care of your cargo and freight, dealing with each carrier across all modes of transport. A freight forwarder processes all the logistical work to organize your load, contracting the right carriers to handle the freight from origin to destination. Our Montreal forwarding division specializes in successful international freight shipment.
What a Freight Forwarder does for you
The first thing that happens when you contact a Montreal freight forwarding company is, you'll receive a quote. They must provide the rate for international shipping, any carrier charges, insurance, forwarding and duty fees.
Any quality freight forwarder will justify their choices when it comes to timelines, any transfers and methods of transportation. Legalities matter and a freight forwarder understands the nuances of import/export regulations and customs law, you should expect advice on specific laws for your cargo.
Requesting our Montreal freight forwarding service guarantees top-tier coordination with our carriers, reliable confirmation of amounts, complete documentation and any specialized packaging needs.
Be Prepared: Ask this before contacting a Freight Forwarder from Montreal:
When dealing with freights using air travel, did the freight forwarder get approval from the International Shipping Association? This may not be necessary for all airfreight forwarders, but you can view it as a seal of approval and quality for the service provider.
What is the reputation behind the name of the freight forwarder? Do they deal honestly with freight carriers and past clients?
How diverse is the freight forwarders network? Do they have a large stock of carriers, domestic and international?
What communication methods (online, phone, etc) do they use to manage carriers?
Ask yourself if the freight forwarder has enough resources for the services you need.
Does the freight forwarder have sufficient freight insurance, including "errors and omissions insurance"?
As yourself about the freight forwarder's customer service. Are they knowledgeable, friendly, and skilled enough to help? Do they offer real-time online tracking of freight forwarding codes across international forwarding agents?
Do they provide the proper regulative documentation, letters of credit, freight insurance and relevant permits?
Customs clearance, packaging/crating/containerization, repositing, distribution and inventory management.
Do they help with inventory management, clearing customs, packaging/crating/containerization? What about repositing and distribution?
Does the freight quote provided enclose everything? Make sure it mentions a flat fee for their services, along with how they handle payment for each element (Document processing, carrier prices and any miscellaneous expenses. Everything should be disclosed upfront making sure you certify everything your freight forwarder itemizes.
Reach out with any questions for the best freight forwarder Services for Montreal.
We've been in business since 1977.
Our reliable customer service team can help answer all your questions and will save you time, trouble and unnecessary expense while getting your product to its destination in an efficient and timely manner.