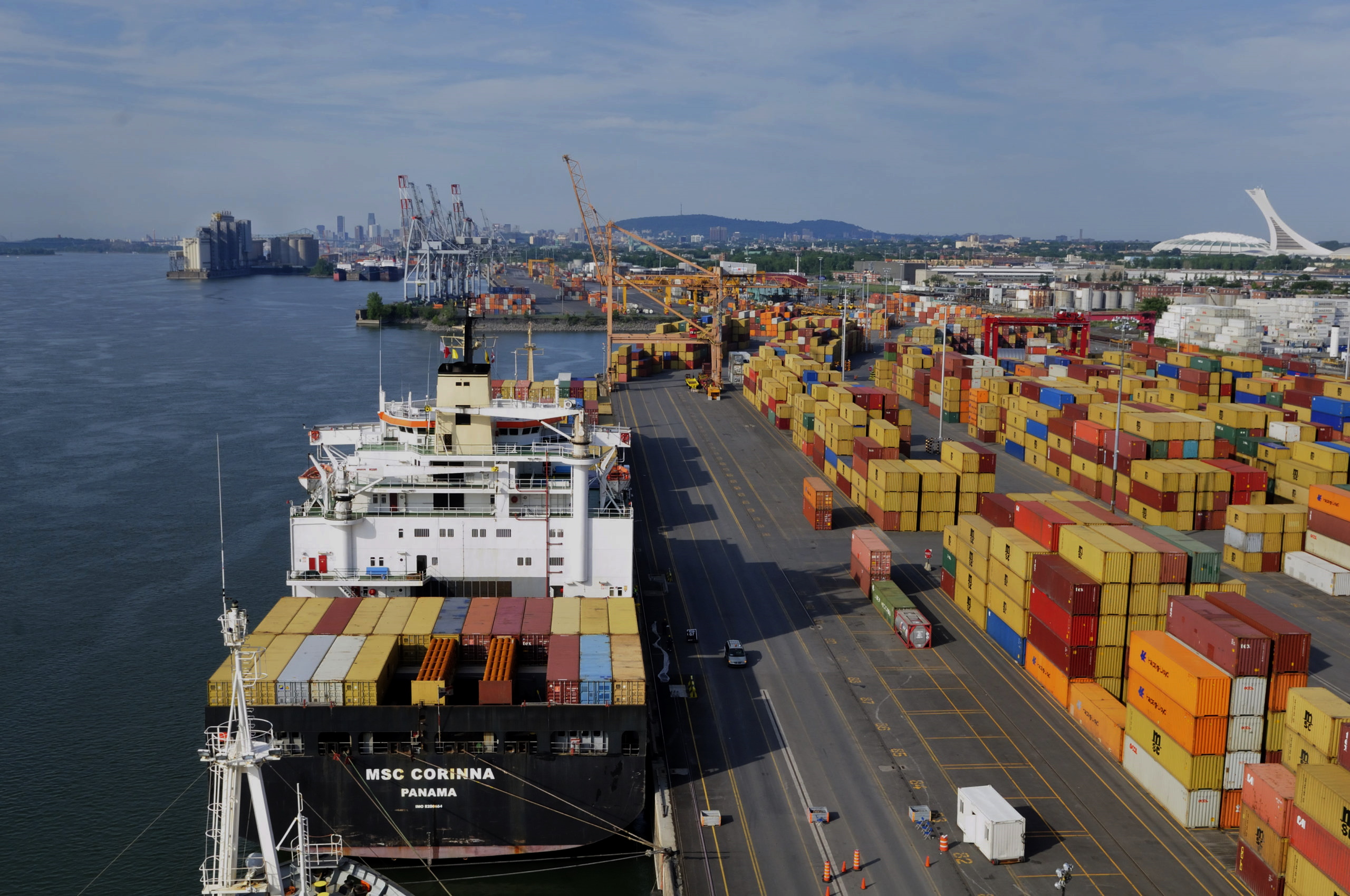 King City Amérique du Nord
Michel Bérard et Lloyd Lovett sont les fiers propriétaires de King City/Northway Forwarding limited.
Michel Bérard et Lloyd Lovett se sont associés à Michael Hilburn pour créer King City Forwarding USA, Inc. Société de transports de fret nationale et internationale, King City/Northway Forwarding Limited existe depuis plus de 30 ans.
Michel et Lloyd reconnaissent que leur succès est en partie dû à leur personnel dévoué – notamment Bruna Romano et Johanne Zizian, qui travaillent pour la société tout depuis le début. Ce sont des relations de longue date comme celles-ci qui ont abouti à une équipe de professionnels possédant un niveau inégalé de connaissances diverses et exceptionnelles dans le domaine.
LE DÉBUT DU THE VOYAGE

C.M. Containers Ltd., a été fondée par Marc Berard pour se spécialiser dans le remplissage de conteneurs de bois de feuillus et de grumes.

GERRY MEETS MARC

Gerry Gamache came on board in partnership with Marc Berard.

NORTHWAY FORWARDING ESTABLISHED

Northway Forwarding is founded in Montreal, to service Eastern Canada and northern eastern U.S. customers.

KING CITY CONTAINERS IS ESTABLISHED

They soon recognized a demand for service in Ontario and founded King City Containers Ltd. This division was to support the industry in Ontario, Michigan, Pennsylvania, Indiana and western New York. Lloyd Lovett moved from Montreal to King City and was appointed to operate this new Ontario-based location.

AMALGAMATION

Gerry Gamache along with Michel Berard (Marc's brother) purchased the partnership from Marc Berard. They amalgamated the two companies and renamed them King City/Northway Forwarding Limited.

KING CITY CONTAINERS OWNERSHIP TRANSITION

Mr. Lovett purchased the terminal in King City from Gerry and Michel and renamed it King City Containers

CONSOLIDATION

In May 2002, after more than 30 years in the industry, Gerry Gamache decided to retire and sold his shares in King City/Northway Forwarding Limited to Lloyd Lovett, making him and Michel the principal owners.

KING CITY FORWARDING USA, INC ESTABLISHED

Michel Berard and Lloyd Lovett partnered with Michael Hilburn to establish King City Forwarding USA, Inc.
Michel et Lloyd apprécient grandement la fidélité de leurs clients au cours de ces quarante dernières années et se réjouissent à l'idée de connaître encore de nombreuses années de succès dans le secteur.
COMMENT POUVONS-NOUS VOUS AIDER ?
Nous sommes en affaires depuis 1977.
Notre équipe de service clientèle fiable peut vous aider à répondre à toutes vos questions et vous fera gagner du temps, vous évitera des ennuis et des dépenses inutiles tout en acheminant votre produit à sa destination de manière efficace et rapide.